NATIVE DISHES AND GAME SPECIALTIES
Fresh Local Ingredients and Authentic Gorski Kotar Recipes
These are the foundations upon which the renowned cuisine of the Bitoraj restaurant stands. Hearty soups, traditional dishes such as homemade blood sausages, pork knuckle, or grilled trout, as well as game specialties like wild game goulash, bear, deer, and boar steaks, make this restaurant an essential stop in exploring Croatian traditional gastronomy.
A unique aspect of the Bitoraj restaurant is its hearth-cooked dishes, while a rich and diverse menu is completed by pasta dishes prepared in the manner of old recipes, vegetarian options, and irresistible desserts that culminate in a perfect gastronomic experience.
Explore Croatian Traditional Gastronomy
Building upon the legacy of the first Fužine guesthouse, Neda, which opened its doors back in 1933, the Kauzlarić family has been crafting the narrative of the Bitoraj restaurant and hotel for decades. Embark on a journey through Croatian traditional gastronomy with us.
Menu in Harmony with Nature
The Bitoraj's offerings are in tune with the surrounding nature. The towering and dense forests of Gorski Kotar are a source of wild delights like mushrooms, frequently used in soups, risottos, and sauces for meat dishes. However, mushrooms can also shine as appetizers, such as porcini stuffed with prosciutto and cheese or sautéed chanterelles. Forest berries and blueberries are essential in desserts, particularly in the famous Gorski Kotar strudels. Game dishes are what Bitoraj is renowned for, and venison, wild boar, or bear meat is prepared in this restaurant using traditional recipes.
'Frugal' Cuisine Rich in Flavors
Gorski Kotar is its own little world. Isolated by high peaks and dense woods, this mountainous region relies solely on its resources. From what seemed like a poor region, it has created wonders. Especially in its cuisine, where skillful local cooks transformed local ingredients into robust and flavorful dishes. The Bitoraj restaurant has built its offerings around these recipes and adapted them to the needs of modern "gastronomads." As a result, the menu features those ingredients that have nurtured Gorski Kotar for centuries – game from dense forests, fish from clear waters, cabbage and potatoes from gardens guarded against frost and chill.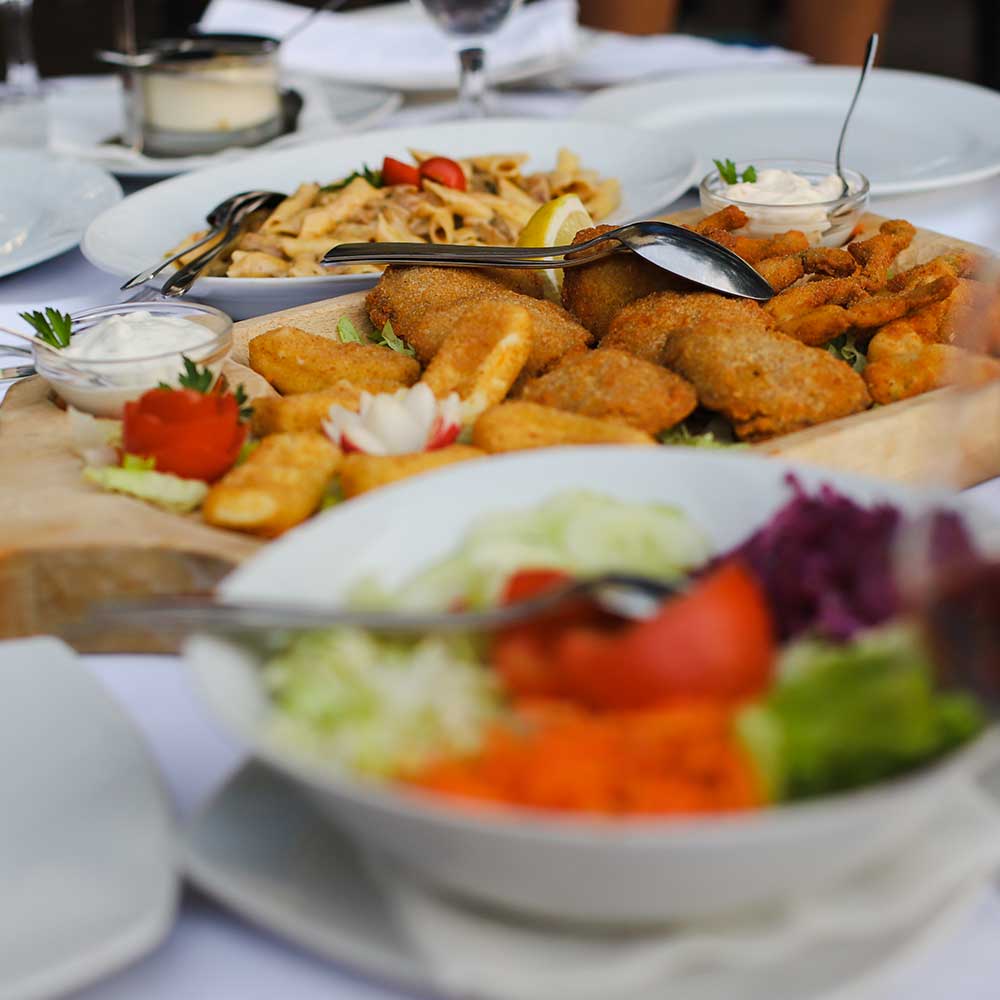 Dishes for those seeking new tastes
Beyond game and forest fruits, Gorski Kotar cuisine has another "star," an ingredient that is rarely tasted: frogs. Enthusiasts of fine dining who wish to explore new flavors will find satisfaction at the Bitoraj restaurant. Those embarking on an exploration of Gorski Kotar's specialties can start with a cold appetizer like homemade škripavac cheese and venison or bear prosciutto. They can continue with frog legs in buttery green sauce or deep-fried frog legs. As the main course, trying roasted wild boar or "furman" spare ribs is a must. The gastronomic journey through Gorski Kotar concludes perfectly with "Bajer" pancakes or homemade "Bitoraj" strudel.